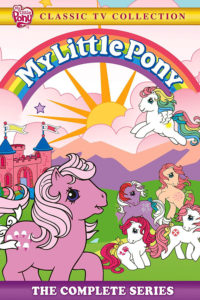 Title: Ice Cream Wars
Summary: The First Tooth Baby Ponies are put in charge of the Newborn Twins: Sniffles & Snookums and Milkweed & Tumbleweed. The unruly twins are temporarily subdued with the promise of ice cream, but first the First Tooth Baby Ponies must reunite the feuding ice cream makers Rocky Ripple and Fudgy McSwain, who have cut off Ponyland's ice cream supply.
Initial Thoughts:
I remember nothing of this. I can't believe the newborn twins are in this, but no sign of Twice as Fancy. strangebat pretends that she rates the TaF ponies as highly as I do, and supports me when I rage that they're not on the show. I love her for that.
Also, isn't Baby Lickety-Split a first tooth pony? After the events of the movie, I wouldn't trust her with a cardboard box, much less other babies. (more…)