Comics

Title: Generation X Holiday Special – "Yes, Jubilee, there IS a Santa Claus," a.k.a. "The Nanny & Orphan-Maker Christmas Kidnapping Extravaganza" Writer: Joseph "Joe" Harris Penciller: Adam Pollina Inkers: Morales, Faber, Leigh, Wong and Wiacek Colorist: Paul Tutrone Letterer: RS/Comicraft/Liz Editor: Frank Pittarese Editor-In-Chief: Bob Harras (Boooooooooo! Boooooo on you sir!) Summary: A mutant boy […]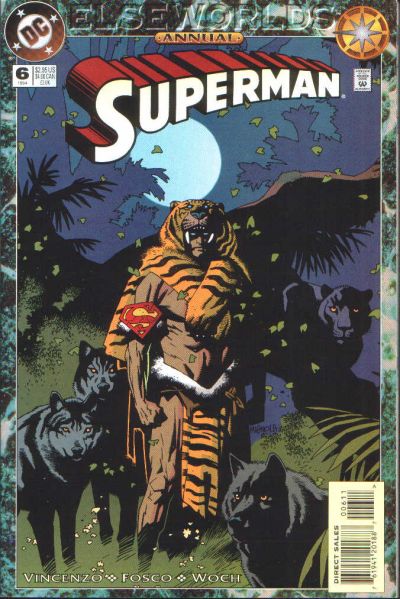 Superman Vol.2 Annual #6: The Feral Man of Steel by Darren Vincenzo.
It's spring and to celebrate, Jude recaps Batman #181: Beware of Poison Ivy by Robert Kanigher.
Jude recaps Amelia Rules! #4: Amelia McBride and the Other Side of Yuletide.
Jude recaps Alisa of the Silver Hair by Shinji Wada.
Jude's Flame Con 2018 Power Rangers Sketch Collection – so many Power Rangers, so little time.
Jude recaps Mermaid Saga Part 7: Dream's End by Rumiko Takahashi
Jude recaps Confessions of a Teenage Vampire: The Turning by West and Ellis.
Jude recaps Batman: The Book of Shadows by Mills, Gallagher, and Mighten.
Title: Mermaid Saga Part 3-4 – The Village of the Fighting Fish Author/Artist: Rumiko Takahashi Initial Thoughts This immediately isn't one of my favorites stories in the series. While two of the characters are pretty cool, it doesn't really have the same horror feel as the other tales. The tone and setting comes across similar […]