Entries tagged: devil's elbow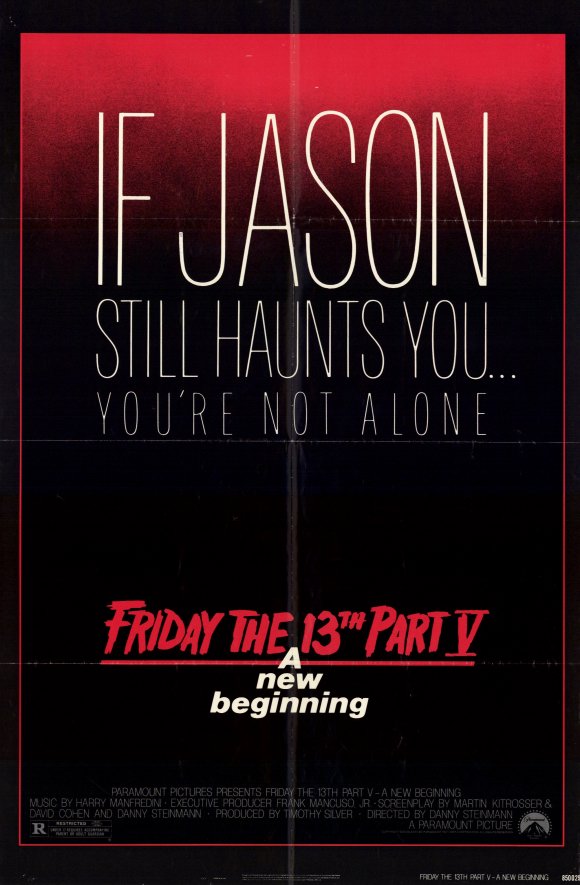 Virgin recaps Friday the 13th: A New Beginning, and it is — it is bad. Really bad. Really really really bad. How the franchise survived this? NO ONE KNOWS.
Jude recaps Graveyard School 8: Let's Scare the Teacher to Death! by Tom B. Stone. The real antagonist: all the goddamn pranks.
Wing recaps Jurassic Park for the 25th anniversary AND ALL SHE CAN DO IS SPILL HER EMOTIONS ALL OVER THE PLACE.
Jude recaps Goosebumps 35: A Shocker on Shock Street by R. L. Stine. Werewolves! Monsters! Robots! Stine at his Stinest!
Jude recaps The Bailey School Kids 31: Ghouls Don't Scoop Ice Cream by Debbie Dadey and Marcia Thornton Jones and my god, these kids are kind of terrible.
Dade recaps Nightmare Hall 12: The Whisperer by Diane Hoh and it is a tight, tense little thriller with one big flaw.
Jude recaps Graveyard School 13: Tales Too Scary to Tell at Camp by Tom B. Stone. GHOSTS! MONSTERS! ALIENS! Creepy cabins inside creepy woods!
Title: Goosebumps – The Ghost Next Door Author: R.L. Stine Cover Artist: Tim Jacobus Tagline: There's a strange new kid on the block… Summary: "How Come I've Never Seen You Before?" Hannah's neighborhood has gotten a little-weird. Ever since that new boy moved in next door. But when did he move in? Wasn't the house […]
Title: Fear Street #31: Switched Author: R.L. Stine Cover Artist: Bill Schmidt Tagline: A mind is a terrible thing to lose. Summary: She traded places with a killer… There's a little cabin in the Fear Street woods where a girl can really lose her mind. In fact, she can change it into someone else's. That's […]