Entries tagged: recaps by Jude

Title: Generation X Holiday Special – "Yes, Jubilee, there IS a Santa Claus," a.k.a. "The Nanny & Orphan-Maker Christmas Kidnapping Extravaganza" Writer: Joseph "Joe" Harris Penciller: Adam Pollina Inkers: Morales, Faber, Leigh, Wong and Wiacek Colorist: Paul Tutrone Letterer: RS/Comicraft/Liz Editor: Frank Pittarese Editor-In-Chief: Bob Harras (Boooooooooo! Boooooo on you sir!) Summary: A mutant boy […]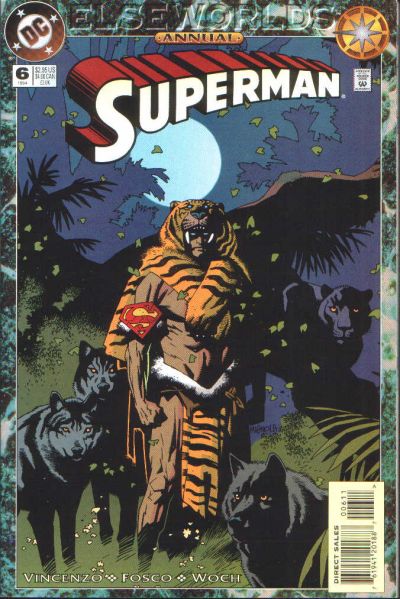 Superman Vol.2 Annual #6: The Feral Man of Steel by Darren Vincenzo.
Jude recaps Molly Book #5: Molly Saves The Day by Valerie Tripp.
It's spring and to celebrate, Jude recaps Batman #181: Beware of Poison Ivy by Robert Kanigher.
Jude recaps Amelia Rules! #4: Amelia McBride and the Other Side of Yuletide.
Title: A Molly Mystery – The Light In The Cellar, a.k.a. "Molly and the Mystery of the Horrible Hoarders" Author: Sarah Masters Buckley Cover Artist: Jean-Paul Tibbles Summary: Molly wishes she and her friend Emily had an exciting volunteer job that really helped in the fight to win World War Two. Instead, they're magazine delivery […]
Jude recaps American Girls: Happy Birthday, Molly!
Jude recaps Alisa of the Silver Hair by Shinji Wada.
Jude recaps Goosebumps 33: The Horror at Camp Jellyjam by R.L. Stine. Stine + summer camp + Lovecraft? You'll see.
Jude recaps Friendship is 8-Bit Story of the Blanks by Donitz. Adorable, a little creepy — WHAT THE HELL THAT ESCALATED QUICKLY.