OH IT'S CHRISTMASTIME AND IT'S CHRISTMASTIME AND IT'S CHRISTMAS-CHRISTMAS-CHRISTMASTIIIIIIIIIME!!!! It's my favorite time of year again and for Nostalgic Bookshelf I've started this article that turned into something a bit different from what I originally planned. The Christmas episode, that one special episode a franchise usually creates in time for the holiday season. Sometimes they […]
Category:
TV
Tags: 3rd Rock From The Sun, Christmas Holidays, dc comics, Futurama, Hanna-Barbera, Hey Arnold, I'm Batman, Nickelodeon, Rugrats, The Flintstones, The Simpsons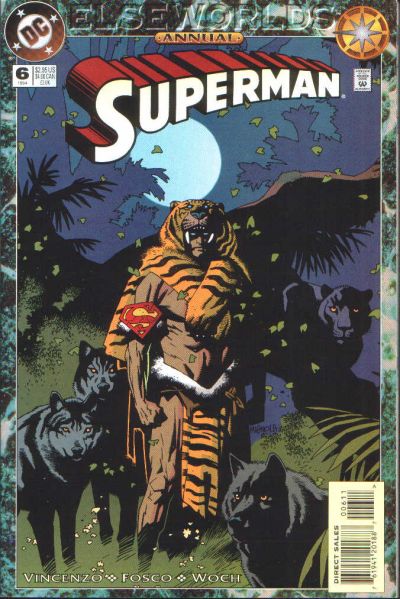 Superman Vol.2 Annual #6: The Feral Man of Steel by Darren Vincenzo.
Jude recaps Molly Book #5: Molly Saves The Day by Valerie Tripp.
It's spring and to celebrate, Jude recaps Batman #181: Beware of Poison Ivy by Robert Kanigher.
Jude recaps Amelia Rules! #4: Amelia McBride and the Other Side of Yuletide.
Title: A Molly Mystery – The Light In The Cellar, a.k.a. "Molly and the Mystery of the Horrible Hoarders" Author: Sarah Masters Buckley Cover Artist: Jean-Paul Tibbles Summary: Molly wishes she and her friend Emily had an exciting volunteer job that really helped in the fight to win World War Two. Instead, they're magazine delivery […]
Jude recaps American Girls: Happy Birthday, Molly!
Jude recaps Alisa of the Silver Hair by Shinji Wada.
Jude recaps Goosebumps 33: The Horror at Camp Jellyjam by R.L. Stine. Stine + summer camp + Lovecraft? You'll see.