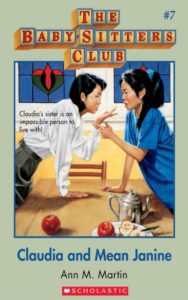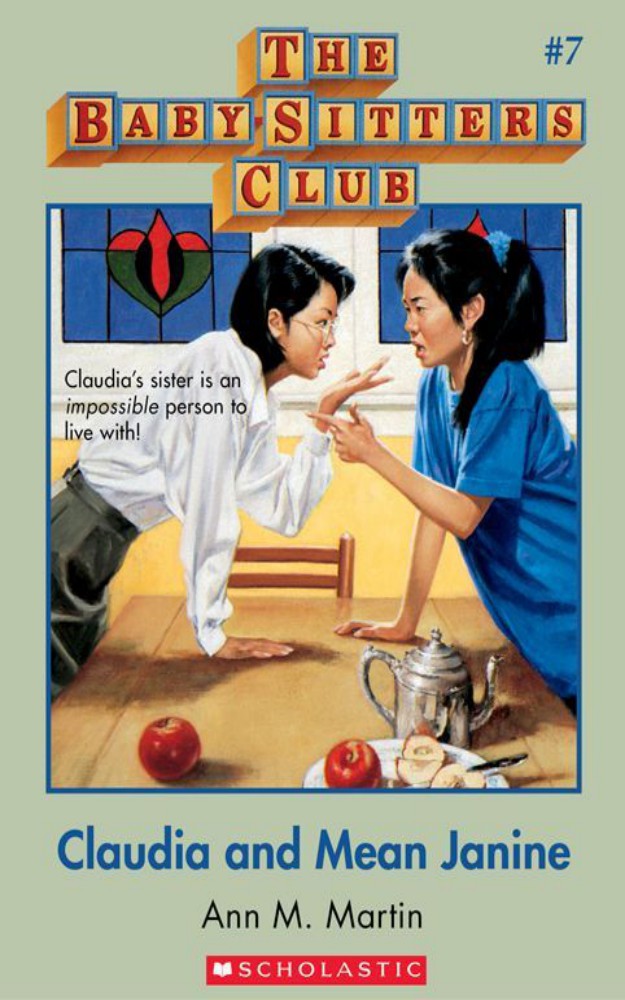 Title: Baby-Sitters Club #7: Claudia and Mean Janine by Ann M. Martin
Summary: Claudia's participation in the Baby-sitters Club is curtailed when Grandmother Mimi suffers a stroke and Claudia finds herself "Mimi-sitting" and fighting more frequently with her sister.
Tagline: Claudia's sister is an impossible person to live with!
Initial Thoughts
I really love this book, despite the fact that it has some heartbreaking moments and also, I adore Janine. The cover I have, Claudia looks like she's thirty, what the hell, cover artist? And that is not the right kind of teapot. And why do they have stained glass windows? I think I'm focusing on the wrong things here.
[Dove: That's Claudia? I thought it was her mom!]
Enjoy the fireworks, USA! And remember: the Kishis would be screwed under our current political regime, so let's celebrate what we could be and fix the shit that we actually are.