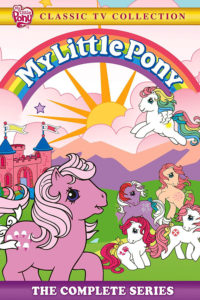 Title: The Great Rainbow Caper
Summary: In an almost incomprehensible turn of fate, a pair of monkeys called Gizmonks take Danny and Surprise prisoner until Megan turns over the Rainbow of Light to them.
Grade: C
Initial Thoughts:
I literally have no recollection of this. Let me arrogantly quote myself and bat over chat:
Dove: I'm doing Rainbow Caper now. I have no recollection of this one at all. If we're looking for a silver lining… I guess that means it wasn't so awful I was scarred for life, right?

bat: That's probably true, we were young enough to repress it and move on
However, it's a one-parter, so I can only assume that the storytelling will get to the point significantly quicker than Flutter Valley or Ghost of Paradise Estate did.
I know, I know. Ass. U. Me.
Got it.