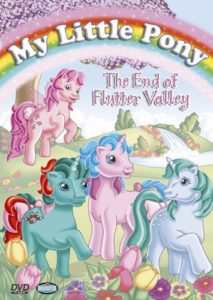 Title: The End of Flutter Valley (Parts 5-6)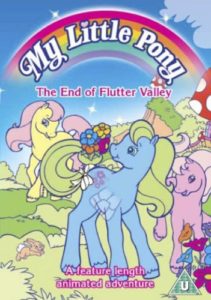 Summary: The ponies are on their way to Flutter Valley for the Sun Tuesday celebration with the Flutter Ponies. Meanwhile, the Witches from the Volcano of Gloom are busy hatching a plan to destroy Flutter Valley and the ponies, allying with an army of giant bees to get their revenge on the Flutter Ponies. The bees steal the precious Sun Stone, and if the Flutter Ponies can't get it back, their home will be destroyed.
Grade: This will be given when bat and I finally reach the end of this 10 part epic. *sigh*
Recap:
Just so you know, instead of running around like headless chickens and trying to recap 2 hours' worth of episodes between the two of us in a single post, we have decided to do this in two-episode batches. Also, if any one person had to recap this whole thing, I think that person would resign.