Entries tagged: comments by necromommycon
Dove recaps Famous Five #9: Five Fall Into Adventure by Enid Blyton, which is the most racist Blyton to date and, as a bonus, features Julian and Dick's first TWO forays into kidnapping.
by
Wing
20 September 2018
Wing recaps Famous Five #7: Five Go Off to Camp by Enid Blyton and GOES BOOM. A LOT. WE HAVE REACHED INSUFFERABLE JULIAN AND SEXISM FOR ALL.
Dove recaps The Famous Five #6: Five on Kirrin Island Again by Enid Blyton, wherein everyone hates on Anne, despite her being the best thing in this. Also, there's a tower, secrets, adventure, and it's all incredibly boring.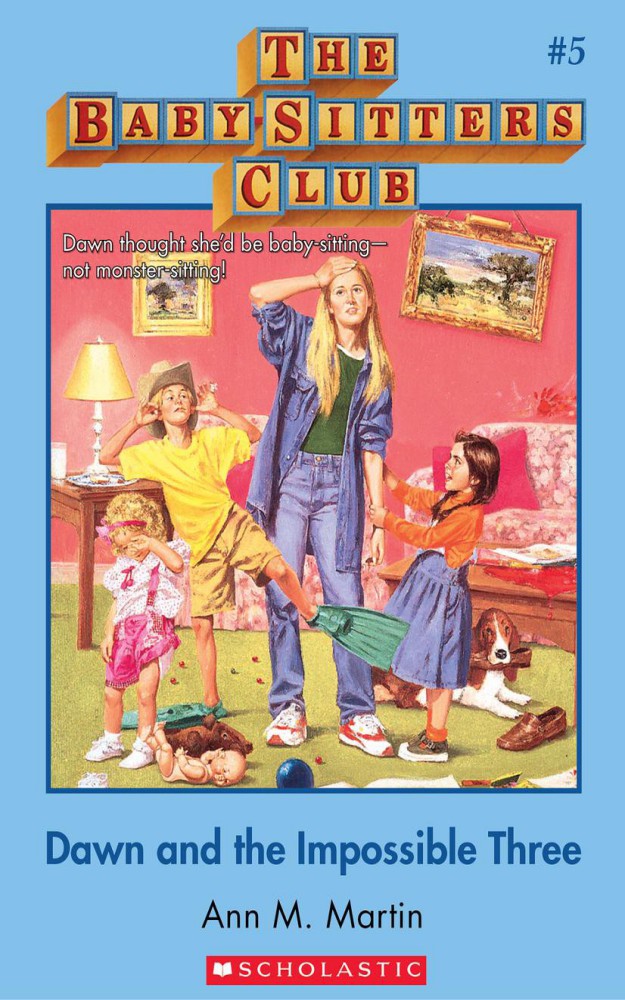 Wing recaps Baby-Sitters Club #5: Dawn and the Impossible Three by Ann M. Martin and is so damn excited to finally have Dawn Schafer join the BSC.
Dove recaps The Famous Five #3: Five Run Away Together by Enid Blyton, wherein Julian is rather insufferable, but the food – when they get it – is absolutely wizard!
Category:
The Famous Five
Tags: adult-on-kid violence, comments by necromommycon, comments by Wing, George is always right, if the dog doesn't like you you're the Bad Guy, Lettuce: denied, Lettuce... lettuce everywhere., mysterious and unexplained illness, recaps by Dove, Summer Holidays, this wasn't child abuse in the 1940s, tweens > police