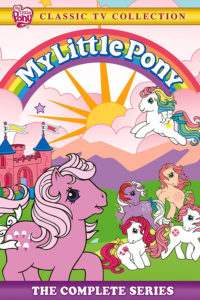 Title: The Ghost of Paradise Estate (Parts 3-4)
Summary: So far: Paradise Estate was haunted, except it wasn't, it was a shapeshifting bird called Pluma, who's on orders from Squirk, some kind of evil red squid with a purple lobster sidekick to… I don't know, do something. Pluma ties up the ponies, and steals/moves/destroys/something Paradise Estate, but the ponies free themselves, and shit's about to get real, yo.
Grade: C
I will refer to My Little Pony: Friendship is Magic as FiM, to save typing it all the time.