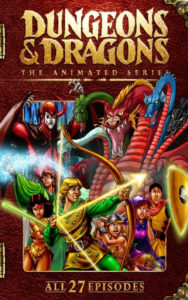 Title: The Eye of the Behoder
Summary: Led by a cowardly knight named Sir John, the children must seek and destroy an evil monster known as The Beholder to find a gateway back to their own world.
Initial Thoughts:
Oooh, exciting! The Beholder is a classic DnD monster. For those not in the know, it's basically a massive eyeball and chompy mouth with snakey tentacles coming off it. Here's a classic image: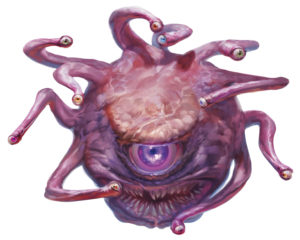 Pretty much a hulked-out Mike Wazowski.
I'm sure that the Dungeons and Dragons cartoon series will show this stellar enemy in a rightfully respectful light.
…
I HATE THIS SERIES.
[Dove: I love this series. And even I want to kick the writers quite often.]