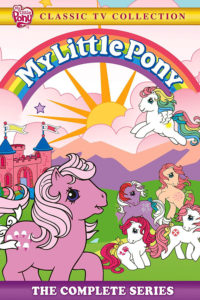 Title: Mish Mash Melee
Summary: After a magical mishap, Fizzy, Shady, Wind Whistler, and Gusty must live each other's lives until they can restore the balance of nature.
Initial Thoughts
As I type this, bat is gleefully tweeting about Game of Thrones. I resent her for watching much better TV than me. [bat: I SPENT A HOUR AND A HALF STABBING 778 THUMB TACKS INTO A FOAM EGG! I HAVE A PROPER DRAGON EGG NOW!! And I am still stuck in season 5, this rewatch is taking forever. Don't worry; I already watched the season 8 premiere. I know what's a'happenin' in Westeros.] Raven is playing Grand Theft Auto, and while I'm more of a puckish rogue myself, I resent him for having more fun than me.
I don't actually know what this episode is about, but they've been quite bad recently. On the plus side, it's short. Yay. [bat: Unfortunately, in the world of recaps "short ≠ good".]