The Famous Five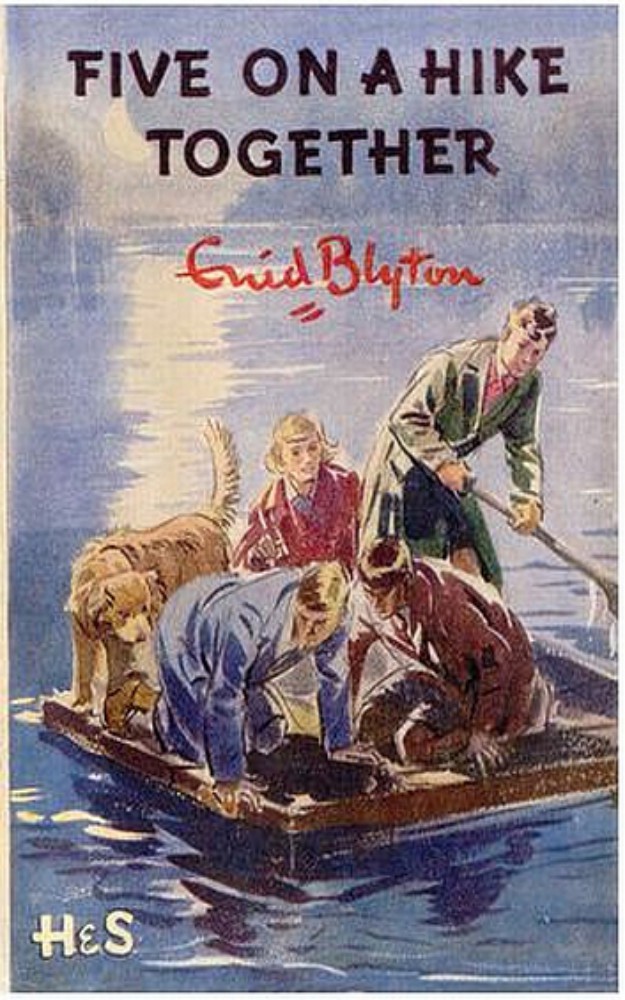 Wing recaps Famous Five #10: Five on a Hike Together by Enid Blyton and would probably kill you if you drank every time she said WHAT THE EVER LOVING FUCK.
Dove recaps Famous Five #9: Five Fall Into Adventure by Enid Blyton, which is the most racist Blyton to date and, as a bonus, features Julian and Dick's first TWO forays into kidnapping.
Necromommycon recaps The Famous Five #8: Five Get Into Trouble wherein the official summary is absolute nonsense, and the Five are the most organised kidnap victims in the world.
by
Wing
20 September 2018
Wing recaps Famous Five #7: Five Go Off to Camp by Enid Blyton and GOES BOOM. A LOT. WE HAVE REACHED INSUFFERABLE JULIAN AND SEXISM FOR ALL.
Dove recaps The Famous Five #6: Five on Kirrin Island Again by Enid Blyton, wherein everyone hates on Anne, despite her being the best thing in this. Also, there's a tower, secrets, adventure, and it's all incredibly boring.
It's all food porn, flirtatious farm girls, and SECRET ADVENTURES.
Wing recaps Famous Five 4: Five Go to Smuggler's Top by Enid Blyton and spends far too much time bored considering the book is filled with smugglers, secret passages, and animal attacks.
Dove recaps The Famous Five #3: Five Run Away Together by Enid Blyton, wherein Julian is rather insufferable, but the food – when they get it – is absolutely wizard!
Category:
The Famous Five
Tags: adult-on-kid violence, comments by necromommycon, comments by Wing, George is always right, if the dog doesn't like you you're the Bad Guy, Lettuce: denied, Lettuce... lettuce everywhere., mysterious and unexplained illness, recaps by Dove, Summer Holidays, this wasn't child abuse in the 1940s, tweens > police
Necromommycon recaps Five Go Adventuring Again by Enid Blyton. In the second Famous Five book, Julian, Dick, George, Anne, and Timmy the dog return to Kirrin Cottage for the Christmas holidays.
Wing recaps Famous Five #1: Five on a Treasure Island by Enid Blyton and nearly dies in paroxysms of joy over ridiculous children and their doggy and their charming adventures and their treasure.