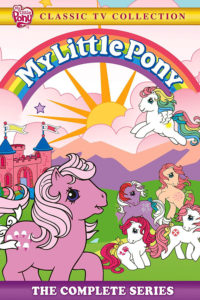 Title: Through the Door (Parts 1-2)
Summary: A door is opened to the world of fairy tales, and the ponies meet legends such as Robin Hood, Aladdin's genie and Hercules.
Initial Thoughts: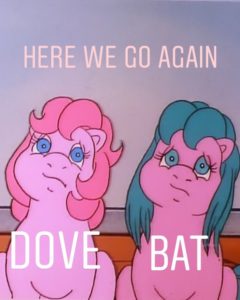 I dimly remember watching this. Not as a kid, but when I first got hold of this series. It stuck in my mind, but not in a good or bad way. Just in a weird way. Why on earth does Ponyland have the same fairy tales as us? Perhaps my question will be answered in the episode. But given that bat asks every single week "how does magic work?", I don't hold much hope.
[bat: I don't remember this at all. Which isn't surprising. Why bother to come up with anything original when you can steal borrow copyright-free characters and shove them into Ponyland at will!]
On the plus side, this is the final episode of season 1. This is a real milestone. bat and I have lasted this far.
[bat: I am proud of us. We may never be the same again but we have survived.]